Poplars for a greener living – Dendromass for you!
With regard to this slogan of Dendromass4Europe (D4EU), key steps and key findings along the value chain ranging from poplar plantation establishment to usable bio-based materials and their life cycle assessment have been presented at the D4EU final conference on October 05, 2022 in Brussels.
10 project partners, 8 participating countries from Europe, over 5 years of research, 4 new bio-based products developed. These figures briefly summarize the success story of the D4EU project.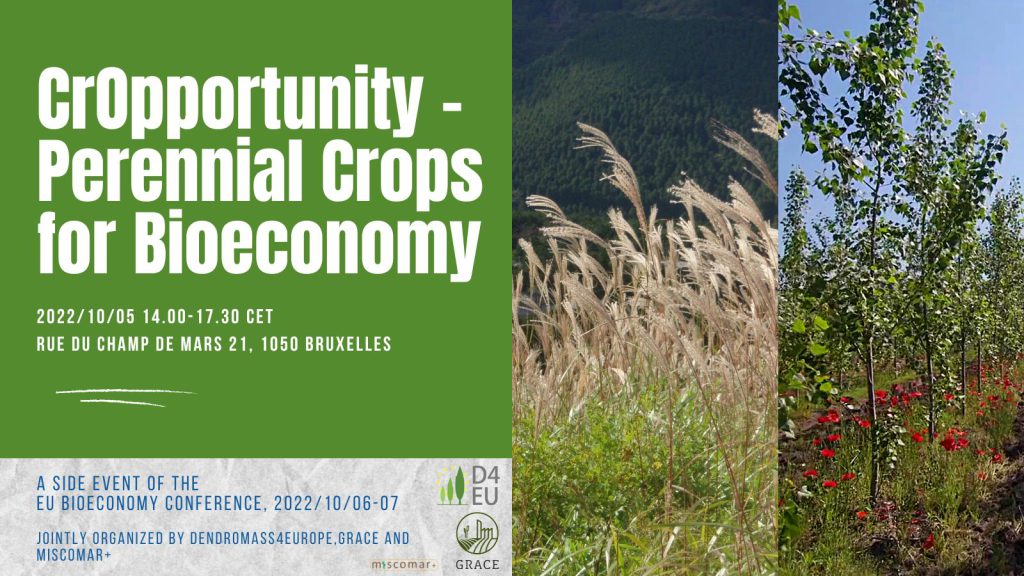 Since mid-2017, our research team led by Prof. Norbert Weber from TU Dresden, Chair of Forest Policy and Forest Resource Economics, has been working to replace fossil materials with more environmentally friendly, bio-based materials based on poplars. These fast-growing poplars grow in agricultural tree cultures (so-called short rotation coppices). However, the project was not concerned with niche products, but with items that are used frequently and that have to meet high practical requirements. Since the project will end in November 2022, it was our pleasure to present the most important research results and the ready-to-use products at a final conference in Brussels.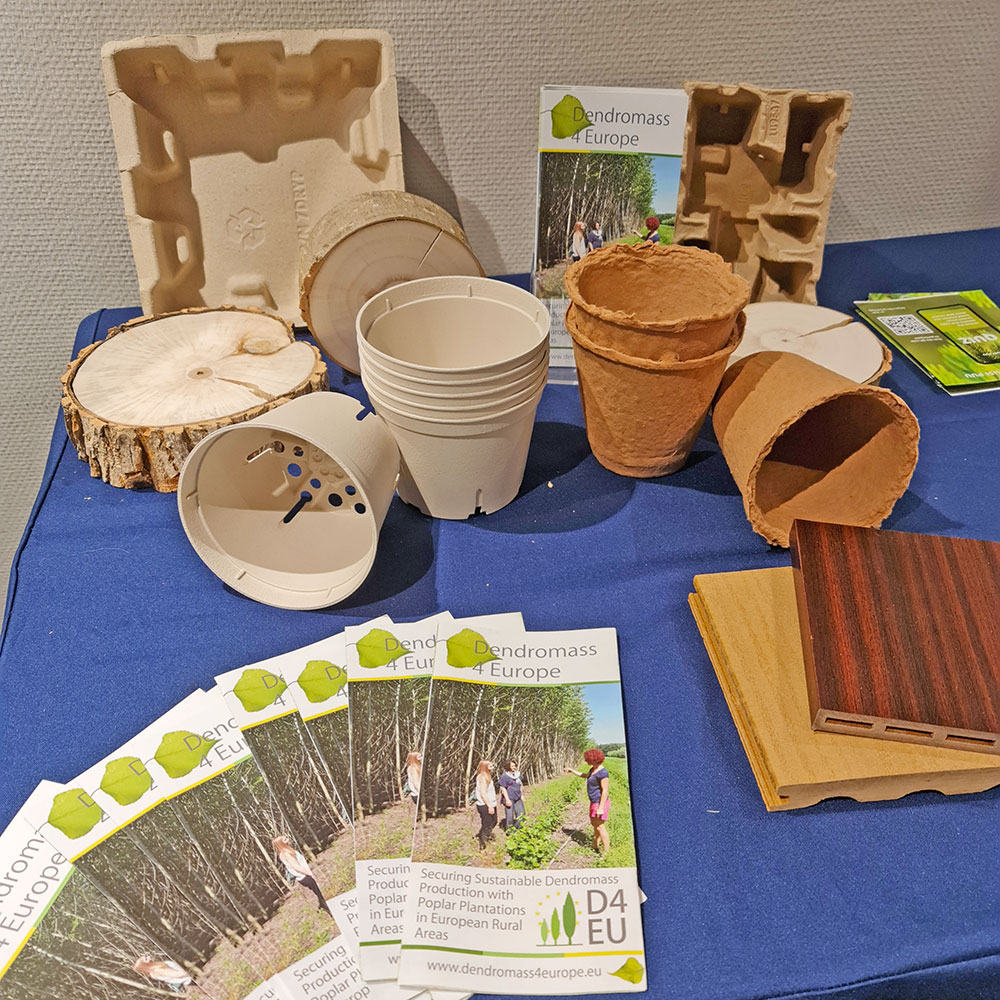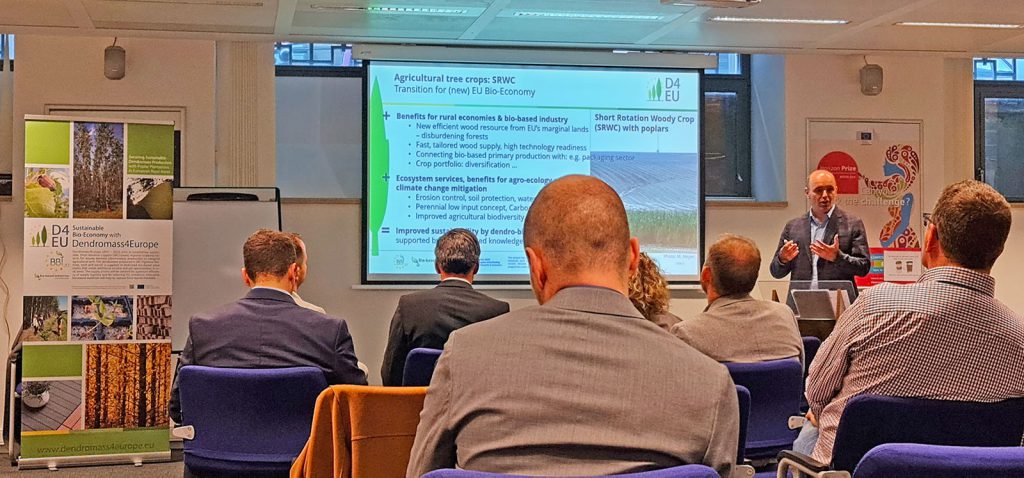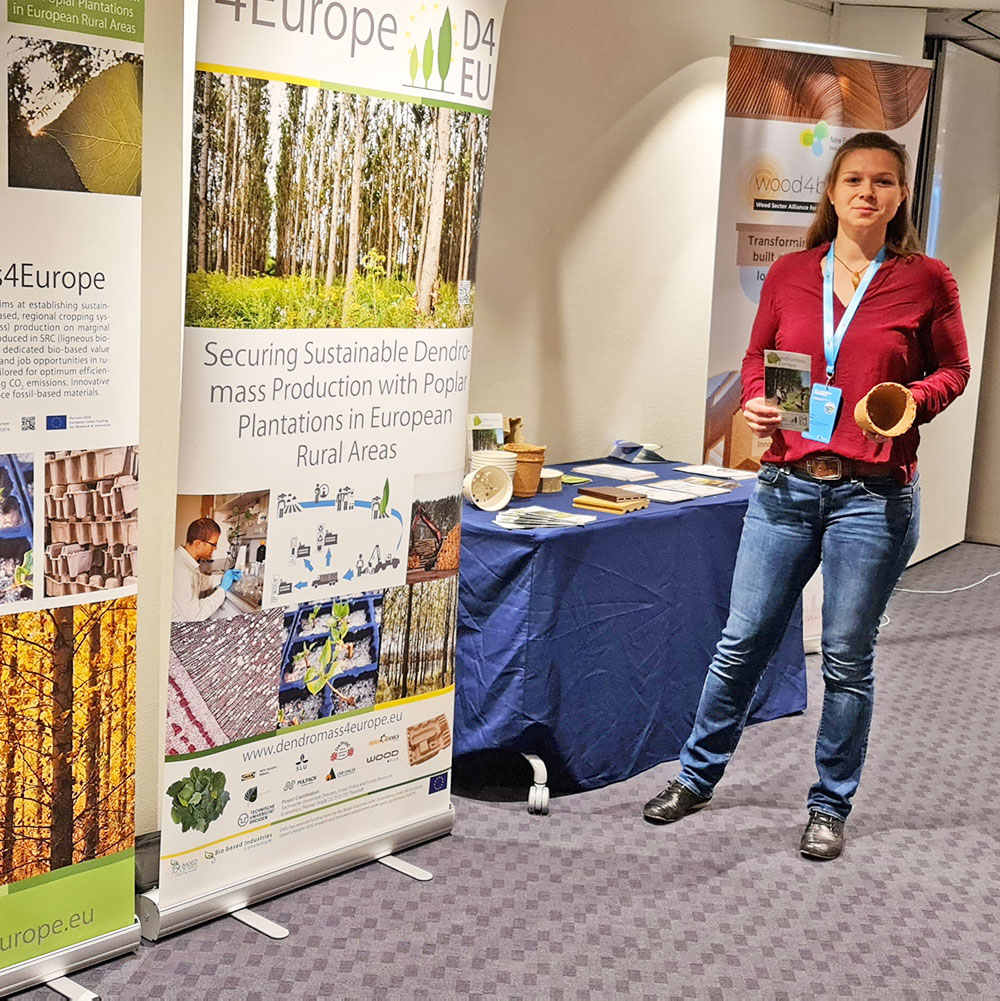 CrOpportunity – Unveiling the economic and environmental value of European underutilised lands through perennial biomass crops
The global bioeconomy will require 24 billion tonnes of biomass by 2050. However, the question often arises as to where and how this biomass will be produced as sustainably as possible in the future. To avoid increasing the food or feed competition, marginal sites and contaminated soils offer an interesting approach here. To showcase a broader spectrum of how these sites can be used in a profitable way, the event widened its focus to "CrOpportunity – perennial crops for Bioeconomy".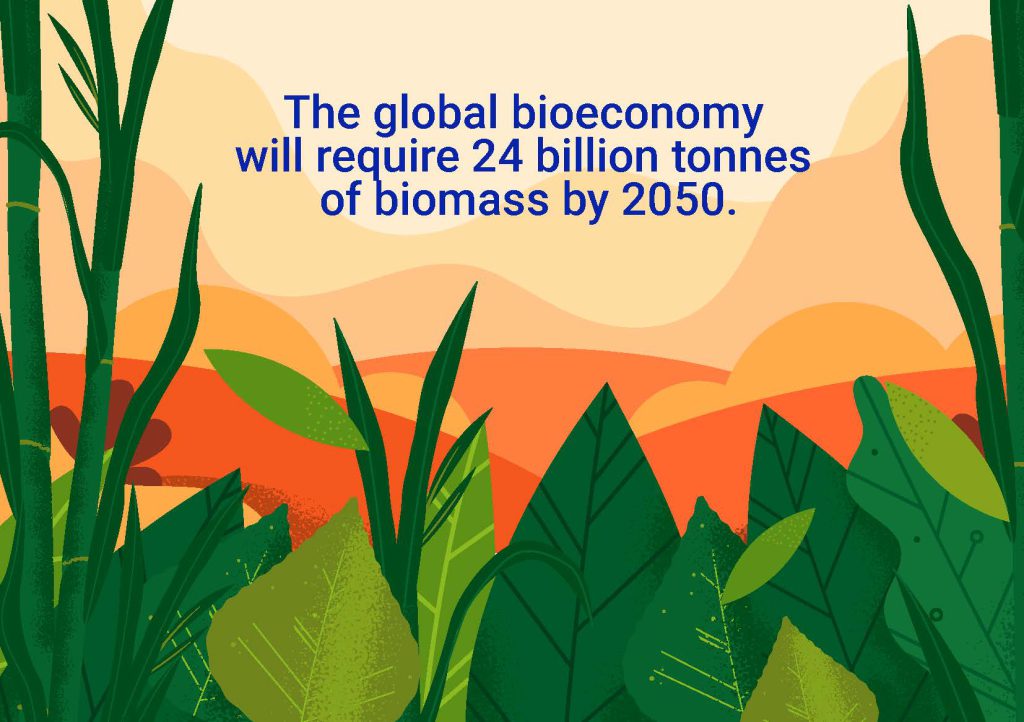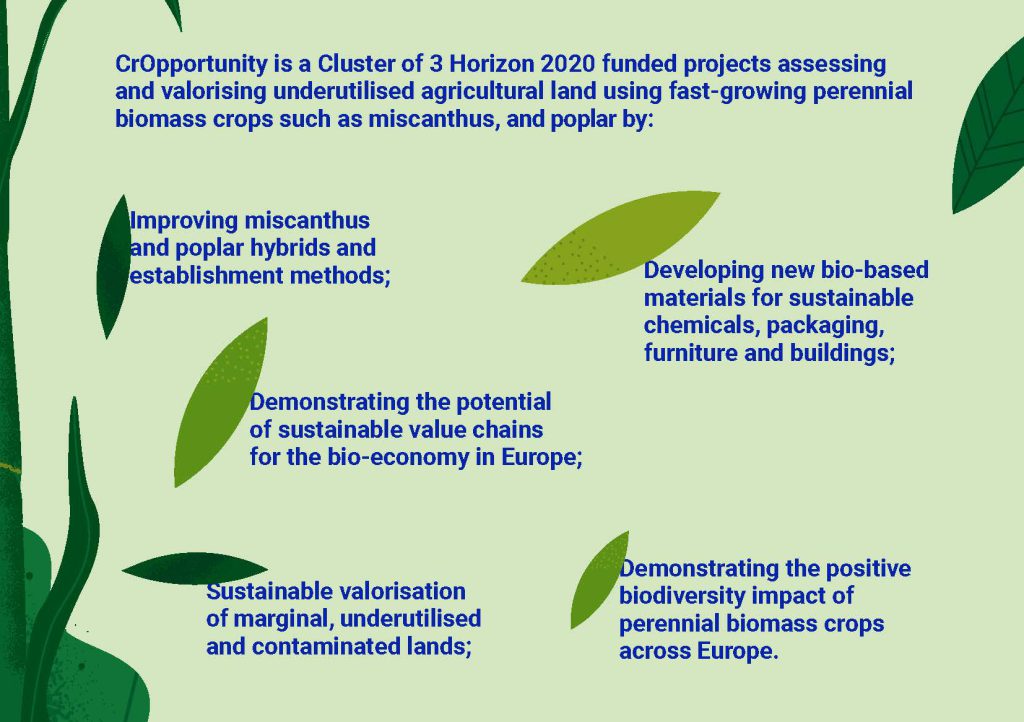 The CrOpportunity event – exciting insights of three projects about implementation of perennial biomass crops, range of applications for their biomass and added values by additional ecosystem service provision
The CrOpportunity event was organized as a side event of the EU Bioeconomy Conference (2022/10/06-07) by a collaboration of the two BBI projects GRACE and Dendromass4Europe and the MISCOMAR+ project to facilitate feedstock production by perennial biomass crops for the European Bioeconomy. The aim of the event was to share most important project results of the three projects and disseminate knowledge about the implementation of perennial biomass crops, suitable use case for their biomass and added values by additional ecosystem service provision.
The BBI project Dendromass4Europe has established sustainable Short Rotation Coppice (SRC) with poplars as an additional cropping system for agricultural dendromass production on marginal land. The dendromass produced (ligneous biomass, bark and wood) is supplied to dedicated bio-based value chains, in which five innovative bio-based materials have been successfully introduced to the market. Poplar SRC of D4EU combine the improvement of the landscape for maintaining biodiversity with a new source of income for farmers and for rural development.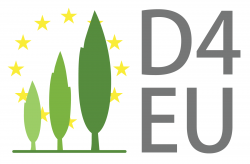 GRACE is a BBI demonstration project which is demonstrating 10 complete value chains from the biomass production of miscanthus and hemp on low productive, contaminated or abandoned land until novel biobased products. The project is driven by a strong collaboration between industry, researchers and farmers and some highlights will be presented during this Side Event.
The FACCE project MISCOMAR+ is focussing on improving establishment of miscanthus on low quality arable and contaminated land and researching novel use options for miscanthus biomass, including gasification of biomass from contaminated land and paper production. Further MISCOMAR+ is analysing the long-term soil effects of perennial miscanthus to be able to better quantify added values of perennial biomass crops, e.g. on soil health and soil fertility.