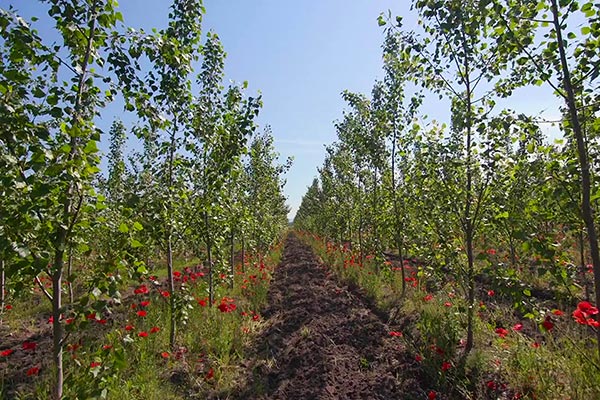 D4EU is mentioned in the new publication of the Bio-Based Industries Joint Undertaking (BBI JU): A high impact initiative that is transforming the bio-based industries in Europe.
Poplars for a greener living. That´s not just a slogan for us. We at D4EU really care about climate and biodiversity and do our best to protect both. Hence, we investigate and demonstrate new agricultural cropping systems, new bio-based products and new value-chains. Since Europe is facing an increasing demand for dendromass over the last years and since the European bioeconomy is pushing this demand fast forward, we think that dendromass production must be associated with nature protection. That´s why we aim to establish sustainably operated poplar plantations.
So far, D4EU has already planted 1.289 ha of poplar plantations on marginal or currently unused agricultural land. We are delighted to be supported by the BBI JU on our way and proud to be mentioned as a good example of providing a positive impact on biodiversity in the recently published article written by BBI JU Project Officer Ana Ruiz, in collaboration with other authors*. The article highlights our contributions to reduce greenhouse gas emissions, lower energy consumption and avoid waste production. Of course, this is just a little piece of all systemic changes in the European bio-based industries sector fostered by the BBI JU. BBI JU succeed to unite the diverse stakeholders of bioeconomy, stimulated research and innovation and put the right investments to help keeping the transforming from a fossil-based to a bio-based, circular economy.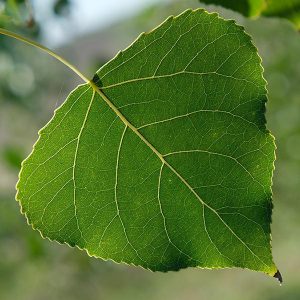 The publication discusses the reasons behind the success of the BBI JU programme. It focuses on the added value provided by the model of an institutionalised partnership, which results in 'the dynamic alignment of the strategies of both the EU and industry, and in the efficiency of the programming process.' The article also states key factors for a growing bioeconomy in Europe. Hopefully, it can grow as fast as our poplars.
Download the publication 'The bio-based industries joint undertaking: A high impact initiative that is transforming the bio-based industries in Europe'.
*The article is co-authored by Eleni Zika, Lene Lange, Pilar Llorente Ruiz de Azúa, Antonella Canalis, Paloma Mallorquín Esteban, Paola Paiano, and Philippe Mengal. The article was published in the latest issue of New Biotechnology (Elsevier), the official journal of the European Federation of Biotechnology (EFB).