News Conference and Science Talk
After more than five years of poplar research with ten project partners from eight European countries, the results of Dendromass4Europe (D4EU) are quite impressive: Four new bio-based products have been developed from poplars growing on agricultural land. An interdisciplinary research team led by Prof. Norbert Weber, Chair of Forest Policy and Forest Resource Economics at TU Dresden, has been monitoring the cultivation of poplars on marginal sites since mid-2017. They have searched for the scientific basics for the development of new bio-based materials, which will reduce the use of fossil raw materials by using more environmentally friendly poplar dendromass (wood, bark and ligneous biomass). The research team tested dozens of optimization possibilities with regard to energy consumption, harvesting and storage techniques, supply logistics and sustainability. And they have dug deep into the soil to carefully monitor water and site conditions during the poplar growth. The four industrial partners of D4EU have focused on the production of the development and market introduction of new poplar-based products like a lightweight furniture board, eco-fungicidal packaging materials and bark-containing wood-plastic composites. These are not some petty niche products, but rather products that are used frequently and must therefore meet the high requirements of practical application.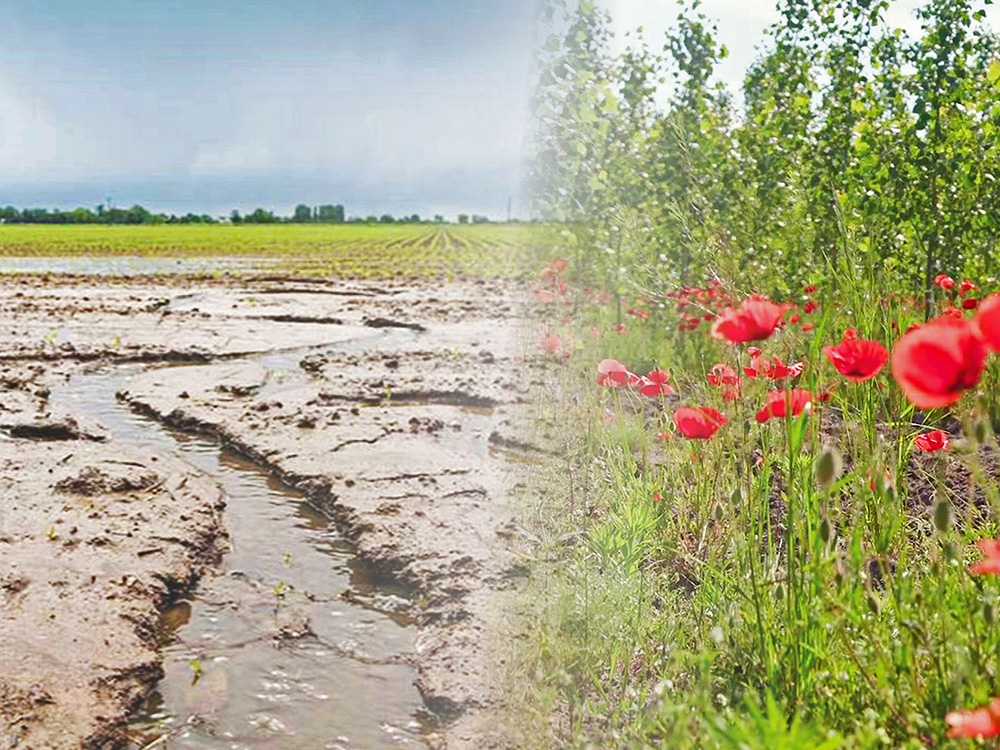 News Conference
Time: 04.11.2022, 9:00 – 10:00 am
Place: Penck-Hotel Dresden (Ostra-Allee 33, 01067 Dresden), Raum Z
On November 04, 2022, at 9:00 am, interested members of the press will have the opportunity to talk to the project leader Prof. Norbert Weber from TU Dresden as well as selected project members, to discuss the scientific results and to explore the newly developed products.
Please register in advance by email to Sandra Liebal.